New images surface of Titanic rescue ship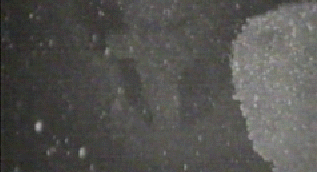 Rob Gordon reports for CBC TV
Rob North reports for CBC Radio

WebPosted Sat Sep 23 20:36:07 2000
HALIFAX - Scientists have released new pictures of the ship that rescued hundreds of passengers forced to abandon the sinking Titanic in 1912.
Carpathia, which is now at the bottom of the ocean near Ireland, was about 90 kilometres away when the Titanic slammed into an iceberg, killing more then 1500 people.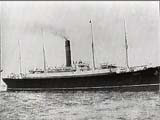 The Carpathia
A newly adopted international distress signal was sent over the radio: S-O-S. An operator aboard the
Carpathia
heard the plea for help, and the rescue mission began.
It took hours for the rescue ship to get to the site. Three crews of men shovelled coal virtually non-stop, propelling the Carpathia across waters full of icebergs at speeds that engineers didn't think were possible.
When it finally arrived, more than 700 people from the Titanic were in lifeboats, still alive. They were pulled aboard Carpathia, and brought safely to land.
For the past 80 years the Carpathia has been resting on the floor of the Atlantic where it ended up after being sunk by a German U-boat during the First World War.
The massive ship was discovered again by Canadian archaeologists, and recently filmed by a Nova Scotia company that specializes in undersea adventure stories.
The images, shown Friday to the Institute of Oceanography, are murky and dark, but they show the great ship still at rest.
L i n k s:
A u d i o

---
Back to Titanic HomePage
Disclaimer: None of these stories are mine. I am posting them your your information for free. Not Infringement is intended